Disney infinity x
Disney Infinity para PS3 Juego Base 2 muñecos (Los increibles) La fotos son propias Muñecos de Cars x 2 1.000 Muñecos de Piratas del Caribe x 2 1.000 Muñecos de Monster Inc. x 2 1.000
Parque Avellaneda (Capital Federal)

Disney infinity 3.0 x Box 360 Star Wars usado, muy poco uso, excelente estado...130600116
Argentina

Disney infinity 3.0 ps3 ps4 xboxNuevo en su empaque cerrado original importadoSe retira cerca de la av Juan B Justo altura cancha de Vel...131446468
Argentina

Wii U Permuto X Iphone Wii U 32 gb black flasheada -Wii u pad -Trafo y hdmi originales -Memoria sd 32 gb con juegos (mario kart 8, lego city undercover, mario party, etc etc) -Base Skylanders + figuras -Base disney infinity 2 + figuras -Base disney infinity 1 + figuras -Super Mario bross wii u ORIGINAL EN DISCO -Assasin creed 3 ORIGINAL EN DISCO -Nintendo land ORIGINAL EN DISCO -Disney infiity 1 ORIGINAL -Disney Infinity 2 ORIGINAL -Skylanders ORIGINAL
Argentina
Juegos De Wii 6 Unidades X 500$ Juegos Nuevos Físicos En VídeoJuegos De Wii cada uno a 100$. Todos los Juegos son testeados y probados. Combo de 6 Unidades x 500 Pesos. Se venden x Unidad x Lote y Por Mayor Consulten x Título disponibles mas de 1000. Juegos de Wii Súper Mario Galaxy Heatseeker Resident Edil The umbrella chronicles Pac Man Party Secret Files Tunguska Mario Power Tenis Madagascar 2 Escape Africa Bully scholarship Edition Lego Indiana Jones 2 La aventura continua Medalla de Honor Héroes 2 Naruto clase of ninja 2 revolución DeadRising Nitro Bike xtremely Fun Driver Parallel Lines Sim Animals Marines Modern Urban Combat Sherk The Third Mario y Sonic juegos olímpicos 2008 Avatar the game Guitar Hero Metallica Madagascar The Video Game Indiana Jones 1 Súper Mario All Stars Rayman Raving Rabbids The Spiderwick Súper Mario Galaxy Los Pitufos 2 Súper Mario Bross 3 Toy Story Manía Príncipe de Persia las arenas olvidadas. Nights Journey Of Dreams The Amazing Spider Man Ben 10 Alíen Force Batman 2 Dc Súper Héroes La Princesa y el Sapo Club Penguin Gane Day Disney Épic Mickey 2 Cars 1 Cars 2 MX va Atv Untamed Dragón Ball Budokay Tenkaichi 3 Naruto Shippuden 3 Mario Party 9 Harry Potter 7 parte 1 Cabelo's Trophy Bucks (Caza) Metal Slug Anthology Bakugan Battle Brawlers Dirt-2 Monsters vs Aliens Wii Music Phineas And Ferb Mario Party 8 Capitán América Súper Soldado Los Groods Batman Lego DeadSpace extraction Fast Food Big Beach Sports 2 Star Wars The Force Unleashed 1 Star Wars The Force Unleashed 2 Mario Kart Wii Los Simpson The Video Game Súper Mario Galaxy 2 Naruto Clase of Ninja 1 Deca Sports 3 Call Of Duty Modern Warfare Reflex Ultimate 2 aviones Resident Evil Zero Resident Evil Archives Just Dance 4 Ben 10 Cósmic Need For Speed The Run GTI Club Autos Top Spin3 Nascar Kart Racing Need For Speed Nitro Sonic And The Black knight Marvel Súper Héroes 3d Spider Man 3 Brothers in Arms Road to Hill Grand Slam Tenis EA Sports Harry Potter y la Orden del Fenix Guitar Hero 3 Leyendas del Rock Wii Play Epic Mickey 1 Sports Party Barbie Pups Los Sims 2 Castaway Splinter Celu Doble Agente Transformers Dark Of The Moon Tortugas Ninjas Smash-Up Toy Story 3 Deca Sports 2 Jurassic The Hunted Moto Gp Tournament of Legends Mi Villano Favorito The Videojuego Disney Universo Crahs Mind Over Mutant Bob Esponja Autos Movie Game Jeux Sonic Riders Gravedad Zero Transformers The Video Game Game Party 3 Lego Piratas del Caribe Río The Video Game Rampage Total Destrucción Súper Smash Bros Batman VideoJuego Sonic Unleashed Wii Sports Resort 007 Quantum Of Solace Atlétics World Championship Need For Speed ProStreet El Padrino The VideoGame Súper Paper Mario My Sims Kingdom Astroboy VideoGame Atv Quad Kings Wii Sports 1 Lara Croft Tom Raider aniversario Dragón Ball Z Budokay Tenkaichi 2 Ultimate Alliance Lego Star Wars 3 Mario Strikers Charged Resident Evil 4 Wii Edition Mario Kart Wii Edition Mario Sports Mix Tenchu Shadows Assassins Indianápolis 500 Ben10 Alíen Force Vilgax Attacks Los Sims 3 Mario Strikers Charged Football Transformers Revenge Of The Fallen Virtual Tennis 4 Sonic Sega All Stars Racing Crahs Of the Titans Rock Band Wii Party UFC Trailer The Ultimate Fitness SpiderMan Friend or Foe Harry Potter y el Misterio Principe Turbo El Origen de los Guardianes Disney Infinity I Love Horses Battleship Disney Hugh School 3 SpiderMan III Harvey Birdman
Argentina (Todas las ciudades)

vendo juegos para la x box 360 assasin an creeds $ 350 disney infinity stars wars $ 900 (con 2 figuras de star wars) esta publicado en mi pagina call of duty ghost $ 350
La Plata (Buenos Aires)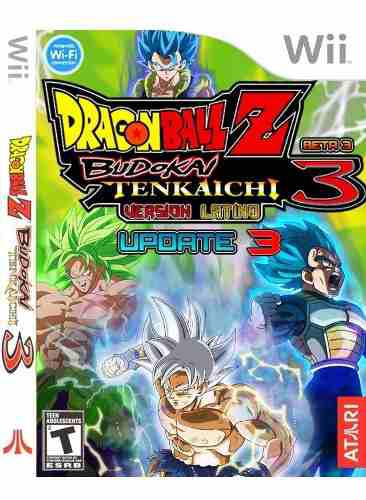 Juegos De Wii $60 C/u Y 3x$150 Berazategui Angry Birds Trilogy Ben 10 Alien Force Ben 10 Alien Force Vilgax Attacks Ben 10 Galactic Racing Ben 10 Omniverse 1 Ben 10 Omniverse 2 Ben 10 Protector of Earth Ben 10 Ultimate Alien Cosmic Destruction Bomberman Generation Bomberman Land 1 Bomberman Land 2 Bomberman Jetters Call Of Duty 1 Finest Hour Call of Duty 2 Big Red One Call of Duty 3 Call Of Duty Black Ops Call Of Duty Modern Warfare Reflex Call Of Duty Modern Warfare 3 Call of Duty World At War Captain America Super Soldier Cars Cars 2 Cars Mater-National Cartoon Network Punch Time Explosion XL Castlevania Judgment Colin McRae DiRT 2 Como Entrenar a tu Dragon 1 Como Entrenar a tu Dragon 2 Conduit 2 Conflict Desert Storm Conflict Desert Storm 2 Coraline Crash Mind Over Mutant Crash of The Titans Crazy Climber Wii Dance Dance Revolution 2 Dance Dance Revolution Hottest Party 3 Dance Dance Revolution Hottest Party 4 de Blob 1 de Blob 2 Dead Rising Terror en el Hipermercado Dead Space Extraction Detective Conan La investigación de Mirápolis Disney Channel All Star Party Disney Epic Mickey 1 Disney Epic Mickey 2 The Power Of Two Disney Infinity Disney Planes Disney Planes Fire And Rescue Disney Princess My Fairytale Adventure Disney Universe Donde Está Waldo Donkey Kong Barrel Blast Donkey Kong Country Returns Donkey Kong Jet Race Donkey Kong Jungle Beat Dora la Exploradora Dora Saves the Snow Princess Doraemon Wii Himitsu Douguou Ketteisen Dragon Ball Revenge of King Piccolo Dragon Ball Z Budokai Tenkaichi 2 Dragon Ball Z Budokai Tenkaichi 3 Latino BETA 3 UPDATE 1 Dragon Ball Z Budokai Tenkaichi 3 Latino BETA 3 UPDATE 2 Edición DBSuper Dragon Ball Z Budokai Tenkaichi 3 Latino BETA 3 UPDATE 3 Dragon Quest Swords The Masked Queen And The Tower Of Mirrors Dragon Quest X Online Mesamashi Itsutsu no Shuzoku Dragon's Lair Trilogy Driver Parallel Lines Driver San Francisco El Chavo Wii Español Latino El Hombre Araña Edge Of Time El Hombre Araña Shattered Dimensions El Hombre Araña The Amazing Spiderman El Señor de los Anillos Aragorn's Quest Far Cry Vengeance Fatal Frame 4 Fifa World Cup South Africa 2010 FIFA 14 FIFA 15 Final Fantasy Crystal Bearers Final Fantasy Crystal Chronicles Echoes Of Time Fire Emblem Radiant Dawn Guilty Gear XX Accent Core Plus Guitar Hero Rocks The Game Harvest Moon Animal Parade Harvest Moon Magical Melody Harvest Moon Tree of Tranquility Inazuma Eleven Strikers 2012 Xtreme Inazuma Eleven Go Strikers 2013 Iron Man 2 The Videogame Jurassic The Hunted Just Dance Just Dance Greatest Hits Just Dance K-POP Dance Festival Just Dance 2015B Just Dance 2016 Just Dance 2017 Just Dance 2018 Just Dance 2019 Kirby's Epic Yarn Kirby's Return to Dream Land La Casa de la Muerte (The House Of The Dead Overkill) Las Cronicas de Narnia (Chronicles of Narnia) La torre de las sombras (A Shadow's Tale) Las Tortugas Ninja (Teenage Mutant Ninja Turtles) LEGO Star Wars The Complete Saga Links Crossbow Training Linterna Verde Rise Of The Manhunters Lord of the Rings Aragorn's Quest Los Simpsons el Juego Mario & Sonic en los Juegos Olimpicos Londres 2012 Mario Kart Mario Party 8 Mario Party 9 Mario Sports Mix Mario Strikers Charged Mario Super Sluggers Marvel and Capcom vs Super Smash Bros Metal Slug Anthology Metroid Prime 1 New Play Control Metroid Prime 2 Dark Echoes New Play Control Metroid Prime 3 Corruption Metroid Other M Metroid Prime Trilogy Mi Villano Favorito Monster Hunter Tri Mortal Kombat Armageddon Muramasa The Demon Blade Need For Speed Carbon Need for Speed ProStreet Need For Speed The Run Need for Speed Undercover New Super Mario Bros WII 1 New Super Mario Bros WII 2 The Next Levels Newer Super Mario World U Pac-Man Party Pandoras Tower Penguins Of Madagascar Pequeños Invasores PES 2013 Pokemon Battle Revolution PokePark Wii 1 Pikachu's Adventure Pokepark Wii 2 Power Rangers Samurai Prince Of Persia The Forgotten Sands Project Zero 2 WII Edition Puccas Race For Kisses Punch Out Rayman Origins Ready 2 Rumble Resident Evil 4 Wii Edition Resident Evil Archives Resident Evil Archives Zero Resident Evil Darkside Chronicles Resident Evil The Umbrella Chronicles Rompe Ralph Silent Hill Shattered Memories Sniper Elite Samurai Shodown Anthology Scooby Doo And The Spooky Swamp Sengoku Basara Samurai Heroes Skylanders Trap Team Sonic And The Black Knight Sonic and the Secrets Rings Sonic y los Anillos Secretos Sonic Colours Sonic Unleashed Soulcalibur Legends Spider-Man Edge Of Time Spider-Man Shattered Dimensions Spider-Man Web of Shadows Super Mario All Stars Super Mario Galaxy 1 Super Mario Galaxy 2 Super Paper Mario Super Smash Bros. Brawl Tales Of Graces Tatsunoko VS Capcom Ultimate All Star Teenage Mutant Ninja Turtles) Tenchu Shadow Assassins Tetris Party Deluxe The Amazing Spiderman The Conduit 1 The Conduit 2 The Dog Island The House Of The Dead Overkill The Last Story The Legend of Zelda Skyward Sword The Legend of Zelda Twilight Princess Tom Clancys Ghost Recon Tom Clancys H.A.W.X 2 The Sims 3 The Simpsons Game Top Spin 4 Toy Story 3 Toy Story Mania Transformers Prime The Game Transformers Revenge Of The Fallen Transformers The Game Virtua Tennis 4 Volver al Futuro Wario Land Shake It Wario Ware Smooth Moves Wii Sports Wii Sports Resort Wiimms Mario Kart Fun 2016-07 v1 Wreck It Ralph WWE Smackdown vs Raw 2011 Worms A Space Oddity Xenoblade Chronicles MUCHOS JUEGOS MAS DISPONIBLES EN STOCK PERMANENTE SIEMPRE DEMIAN DE BERAZATEGUI.
Argentina (Todas las ciudades)
Vendo Xbox 360 4GB Kinect dos mandos (uno original otro genérico), todo se encuentra en excelentes condiciones. "SE VENDE EL LOTE ENTERO " 44 Juegos, 15 Figuras de Acción Infinity con Base y dos mundos Resident Evil Revelations Resident Evil 5 Resident Evil 6 Batman Arkham Origins Batman Arkham Asylum Batman Arkham City Assasins Creed Revelations Assasins Creed II Assasins Creed III Assasins Creed IV Black Flag Assasins Creed Brotherhood FarCry 4 Grand Theft Auto V Five Captaim America Iron Man SpiderMan Edge Of Time SpiderMan The Amazing Lego Indiana Jones Lego Batman 2 Lego Batman 3 Lego Lord of Ring Lego Harry Potter Lego Movie Lego Pirates of Caribean Lego Avengers Lego Marvel Super Heroes Rex Agent of Providence Devil My Cry 4 Toy Story 3 Epic Mickey 2 The Power of Two Just Dance Central 3 Kinect Adventures Minecraft Ben 10 Omniverse Ben 10 Galactic Racing Ben 10 Ultimate Alien Transformers Transformers War For Cybertron Dragon Ball Z Battle of Z Dragon Ball Z Ultimate Tenkaichi X Men Madagascar 3 Bob Esponge Plants VS Zombies Garden Warfare Figuras De Acción Disney Infinity 2.0 IRON MAN THOR CAPITÁN AMÉRICA HULK LOKI NICK FURY OJO DE HALCON BLACK WIDOW GAMORA GROOT DRAX STAR LORD RONAN VENOM IRON FIST NO SE REALIZAN ENVÍOS, SE RETIRA POR FLORES CABA (EXCLUYENTE) "SE VENDE EL LOTE ENTERO "
Flores (Capital Federal)
MINECRAFR + PES2013 +BEYOND+ RESIDENT EVIL + FARCRY4 + INFINITY DISNEY x 2
Berisso (Buenos Aires)
---