Star wars saga legends
Listado top ventas star wars saga legends

Argentina
Nuevos y sellados de fabrica. Originales de Hasbro. Cualquiera por solo $200. Soy de Zona Oeste pero puedo moverme por Capital. Cualquier duda deja tu pregunta!   Obi-Wan kenobi - Saga legends  Anakin Skywalker - Saga legends  Han Solo - Endor Raid Retourn of the jedi 
$ 200
Ver aviso
Argentina (Todas las ciudades)
Juegos Digital Nintendo Old New 2ds 3ds Pokemon Mario Otros. Juegos Digital Nintendo Old New 2ds 3ds Pokemon, Mario y Otros ***************************** Forma de instalación: ***************************** EL PROCEDIMIENTO ES A DISTANCIA, NO HACE FALTA TRAER LA CONSOLA. Una vez realizada la compra y coordinado el juego que vos quiere, le enviamos una imagen con el código QR y la guía de instalación, el procedimiento es muy sencillo; desde la aplicación FBI instala el juego automáticamente al escanear el código QR. La consola debe estar conectada al Wifi (una red de internet). Condiciones de venta: - Precio por unidad. - Descuentos por cantidades. - Tener la consola Flasheada o Chipeada. - Tener la aplicación FBI. - La consola conectada al Wifi (una red de internet). ***************************** JUEGOS DISPONIBLES: ***************************** • 7th Dragon III Code - VFD • 80'S OVERDRIVE • Ace Combat Assault Horizon Legacy+ • Angry Birds Star Wars • Animal Crossing: Happy Home Designer • Animal Crossing: New Leaf • Apollo Justice: Ace Attorney • Azure Striker GUNVOLT • Azure Striker Gunvolt 2 • Azure Striker Gunvolt: Striker Pack • Barbie and Her Sisters: Puppy Rescue • Batman: Arkham Origins Blackgate • Ben 10 Omniverse 2 • Beyblade: Evolution • Blaster Master Zero • BoxBoxBoy! • BoxBoy! • Bravely Default • Bravely Second: End Layer • Bye-Bye BoxBoy! • Captain Toad: Treasure Tracker • Castlevania: Lords of Shadow – Mirror of Fate • Cave Story 3D • Chibi-Robo!: Zip Lash • Code Name: S.T.E.A.M. • Code of Princess • Cooking Mama: Sweet Shop • Corpse Party: Back To School Edition • Creeping Terror • Culdcept Revolt • Cut The Rope: Triple Treat • Dead or Alive: Dimensions • Detective Pikachu • Disney Magical World 2 • Donkey Kong Country Returns 3D • Dragon Ball Fusions • DRAGON BALL Z: Extreme Butoden • Dragon Quest VII: Fragments of the Forgotten Past • Dragon Quest VIII: Jouney of the Cursed King • Etrian Odyssey IV: Legends of the Titan • Etrian Odyssey V: Beyond The Myth • Fantasy Life • Farming Simulator 18 • FIFA 15 • Final Fantasy Explorers • Fire Emblem Awakening • Fire Emblem Echoes: Shadows of Valentia • Fire Emblem Fates - Special Edition • Fire Emblem Warriors • Flipnote Studio 3D • Fossil Fighters Frontier • Goosebumps: The Game • Gravity Falls: Legend of the Gnome Gemulets • Harvest Moon 3D: A New Beginning • Harvest Moon: Skytree Village • Hatsune Miku: Project Mirai DX • Hey! Pikmin • Hot Wheels: World's Best Driver • Hyrule Warriors Legends • Ice Station Z • JAWS: Ultimate Predator • Kid Icarus: Uprising • Kingdom Hearts 3D: Dream Drop Distance • Kirby Battle Royale • Kirby: Planet Robobot • Kirby: Triple Deluxe • LAYTON'S MYSTERY JOURNEY: Katrielle and the Millionaires' Conspiracy • Legend of Zelda: Ocarina of Time 3D • LEGO Batman 2: DC Super Heroes • LEGO Batman 3: Beyond Gotham • LEGO City Undercover: The Chase Begins • LEGO Friends • LEGO Harry Potter: Years 5–7 • LEGO Jurassic World • LEGO Marvel Super Heroes: Universe In Peril • LEGO Marvel's Avengers • LEGO Pirates of the Caribbean: The Video Game • LEGO Star Wars: The Force Awakens • LEGO The Lord of the Rings • Little Battlers eXperience • Luigi's Mansion: Dark Moon | Luigi's Mansion 2 • Madden NFL Football • Mario & Luigi - Superstar Saga + Bowser's Minions • Mario & Luigi: Dream Team • Mario & Luigi: Paper Jam • Mario & Sonic at the Rio 2016 Olympic Games • Mario Golf: World Tour • Mario Kart 7 • Mario Party: Island Tour • Mario Party: Star Rush • Mario Party: The Top 100 • Mario Sports Superstars • Mario Tennis Open • Marvel Pinball 3D • Metal Gear Solid: Snake Eater 3D • Metroid Prime: Federation Force • Metroid: Samus Returns • Miitopia • Minecraft: New Nintendo 3DS Edition • Monster High New Ghoul in School • New Super Mario Bros. 2: Gold Edition • Nintendogs + Cats • Persona Q: Shadow of the Labyrinth • Phoenix Wright: Ace Attorney - Dual Destinies • Phoenix Wright: Ace Attorney - Spirit of Justice • Picross 3D: Round 2 • Pocket Card Jockey • Pokemon Alpha Sapphire • Pokemon Blue • Pokemon Crystal • Pokemon Gold Version • Pokemon Moon • Pokemon Omega Ruby • Pokemon Red • Pokemon Rumble Blast • Pokemon Silver Version • Pokemon Sun • Pokemon Super Mystery Dungeon • Pokemon Ultra Sun • Pokemon X • Pokemon Y • Pokemon Yellow Special Pikachu Edition • Poochy & Yoshi's Woolly World • Power Rangers Super Megaforce • Professor Layton and the Azran Legacy • Professor Layton and The Miracle Mask • Professor Layton vs. Phoenix Wright: Ace Attorney • Project X Zone • Project X Zone 2 • Quest of Dungeons • Radiant Historia Perfect Chronology • Rayman Origins • Rhythm Heaven Megamix | Rhythm Paradise Megamix • River City: Rival Showdown • River City: Tokyo Rumble • RPG Maker Fes • Runbow Pocket • Rune Factory 4 • Rytmik Ultimate • Scooby Doo & Looney Tunes Cartoon Universe: Adventure • Shantae and the Pirate's Curse • Shin Megami Tensei IV • Shin Megami Tensei IV: Apocalypse • Shin Megami Tensei: Devil Summoner: Soul Hackers • Shin Megami Tensei: Devil Survivor 2 • Shin Megami Tensei: Devil Survivor Overclocked • Shin Megami Tensei: Strange Journey Redux • Shovel Knight - Plague of Shadows • Sonic Boom: Fire & Ice • Sonic Boom: Shattered Crystal • Sonic Generations • Star Fox 64 3D • Stella Glow • Story of Seasons: Trio of Towns • Style Savvy: Fashion Forward | New Style Boutique 2 - Fashion Forward • Style Savvy: Trendsetters | New Style Boutique • Super Mario 3D Land • Super Mario Maker for Nintendo 3DS • Super Monkey Ball 3D • Super Smash Bros. for Nintendo 3DS • Super Street Fighter IV: 3D Edition • Tales of the Abyss • Tank Troopers • Team Kirby Clash Deluxe • Teenage Mutant Ninja Turtles • Terraria • The Binding of Isaac: Rebirth • The Legend of Zelda: A Link Between Worlds • The Legend of Zelda: Majora's Mask 3D • The Legend of Zelda: Triforce Heroes • The LEGO Movie Videogame • The Trash Pack • Theatrhythm Final Fantasy: Curtain Call • Tomodachi Life • Ultimate NES Remix • VVVVVV • Wipeout 3 • Xenoblade Chronicles 3D • Yo-kai Watch • Yo-Kai Watch 2 • Yo-kai Watch 2 - Psychic Specters • Zero Escape: Virtue's Last Reward • Zero Time Dilemma
Ver aviso

Argentina
Consola Xbox One 500 Gb + Kinect + 37 Juegos CONSOLA XBOX ONE 500GB + XBOX KINECT + 37 JUEGOS Producto como nuevo, con muy poco uso y cuatro meses restantes de garantía original. INCLUYE 35 JUEGOS EN FORMATO DIGITAL (CARGADOS EN DISCO RÍGIDO) y 2 JUEGOS FÍSICOS 1- HALO COMBAT EVOLVED ANNIVERSARY (INCLUIDO EN The Masterchief Collection) 2- HALO 2 - ANNIVERSARY (INCLUIDO EN TMC) 3- HALO 3 (INCLUIDO EN TMC) 4- HALO 4 (INCLUIDO EN TMC) 5- STAR WARS BATTLEFRONT: ULTIMATE EDITION 6- TOMB RAIDER: DEFINITIVE EDITION 7: ASSASSINS CREED IV: BLACK FLAG 8: ULTIMATE MARVEL VS CAPCOM 3 9: HITMAN 10: FIFA 2015 11- KINECT SPORTS RIVALS (juegos deportivos para kinect) 12:THE INCREDIBLE ADVENTURES OF VAN HELSING 13: GRID 2 (juego de carreras) 14: LEGO STAR WARS: THE COMPLETE SAGA 15: METAL GEAR SOLID V: GROUND ZEROES 16: SPEEDRUNNERS 17: TITANFALL 18: RYSE: SON OF ROME (juego físico) 19: WATCH_DOGS (juego físico) 20: I AM ALIVE 21: CHILD OF LIGHT 22: WORMS: BATTLEGROUNDS 23: GOAT SIMULATOR 24: THE SECRET OF MONKEY ISLAND: SPECIAL EDITION 25: MONKEY ISLAND 2: LE CHUCK'S REVENGE 26: NBA JAM: ON FIRE EDITION 27: DANCE CENTRAL SPOTLIGHT (juego para kinect) 28: DUCKTALES REMASTERED (Patoaventuras) 29: TUMBLESTONE 30: LOVERS IN A DANGEROUS SPACETIME 31: SUPER MEGA BASEBALL: EXTRA INNINGS 32: CASTLE STORM: DEFINITIVE EDITION 33: THE ESCAPISTS 34: D4: DARK DREAMS DON'T DIE 35: RAYMAN LEGENDS 36: HOW TO SURVIVE: STORM WARNING EDITION 37: BEYOND GOOD & EVIL
Ver aviso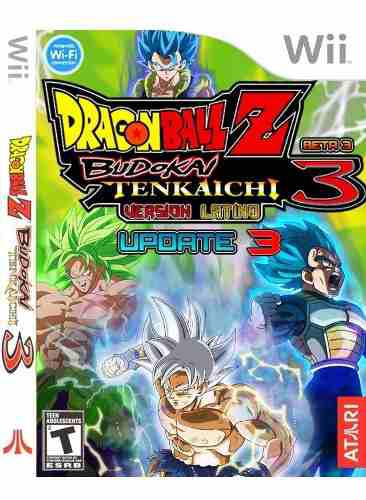 Argentina (Todas las ciudades)
Juegos De Wii $60 C/u Y 3x$150 Berazategui Angry Birds Trilogy Ben 10 Alien Force Ben 10 Alien Force Vilgax Attacks Ben 10 Galactic Racing Ben 10 Omniverse 1 Ben 10 Omniverse 2 Ben 10 Protector of Earth Ben 10 Ultimate Alien Cosmic Destruction Bomberman Generation Bomberman Land 1 Bomberman Land 2 Bomberman Jetters Call Of Duty 1 Finest Hour Call of Duty 2 Big Red One Call of Duty 3 Call Of Duty Black Ops Call Of Duty Modern Warfare Reflex Call Of Duty Modern Warfare 3 Call of Duty World At War Captain America Super Soldier Cars Cars 2 Cars Mater-National Cartoon Network Punch Time Explosion XL Castlevania Judgment Colin McRae DiRT 2 Como Entrenar a tu Dragon 1 Como Entrenar a tu Dragon 2 Conduit 2 Conflict Desert Storm Conflict Desert Storm 2 Coraline Crash Mind Over Mutant Crash of The Titans Crazy Climber Wii Dance Dance Revolution 2 Dance Dance Revolution Hottest Party 3 Dance Dance Revolution Hottest Party 4 de Blob 1 de Blob 2 Dead Rising Terror en el Hipermercado Dead Space Extraction Detective Conan La investigación de Mirápolis Disney Channel All Star Party Disney Epic Mickey 1 Disney Epic Mickey 2 The Power Of Two Disney Infinity Disney Planes Disney Planes Fire And Rescue Disney Princess My Fairytale Adventure Disney Universe Donde Está Waldo Donkey Kong Barrel Blast Donkey Kong Country Returns Donkey Kong Jet Race Donkey Kong Jungle Beat Dora la Exploradora Dora Saves the Snow Princess Doraemon Wii Himitsu Douguou Ketteisen Dragon Ball Revenge of King Piccolo Dragon Ball Z Budokai Tenkaichi 2 Dragon Ball Z Budokai Tenkaichi 3 Latino BETA 3 UPDATE 1 Dragon Ball Z Budokai Tenkaichi 3 Latino BETA 3 UPDATE 2 Edición DBSuper Dragon Ball Z Budokai Tenkaichi 3 Latino BETA 3 UPDATE 3 Dragon Quest Swords The Masked Queen And The Tower Of Mirrors Dragon Quest X Online Mesamashi Itsutsu no Shuzoku Dragon's Lair Trilogy Driver Parallel Lines Driver San Francisco El Chavo Wii Español Latino El Hombre Araña Edge Of Time El Hombre Araña Shattered Dimensions El Hombre Araña The Amazing Spiderman El Señor de los Anillos Aragorn's Quest Far Cry Vengeance Fatal Frame 4 Fifa World Cup South Africa 2010 FIFA 14 FIFA 15 Final Fantasy Crystal Bearers Final Fantasy Crystal Chronicles Echoes Of Time Fire Emblem Radiant Dawn Guilty Gear XX Accent Core Plus Guitar Hero Rocks The Game Harvest Moon Animal Parade Harvest Moon Magical Melody Harvest Moon Tree of Tranquility Inazuma Eleven Strikers 2012 Xtreme Inazuma Eleven Go Strikers 2013 Iron Man 2 The Videogame Jurassic The Hunted Just Dance Just Dance Greatest Hits Just Dance K-POP Dance Festival Just Dance 2015B Just Dance 2016 Just Dance 2017 Just Dance 2018 Just Dance 2019 Kirby's Epic Yarn Kirby's Return to Dream Land La Casa de la Muerte (The House Of The Dead Overkill) Las Cronicas de Narnia (Chronicles of Narnia) La torre de las sombras (A Shadow's Tale) Las Tortugas Ninja (Teenage Mutant Ninja Turtles) LEGO Star Wars The Complete Saga Links Crossbow Training Linterna Verde Rise Of The Manhunters Lord of the Rings Aragorn's Quest Los Simpsons el Juego Mario & Sonic en los Juegos Olimpicos Londres 2012 Mario Kart Mario Party 8 Mario Party 9 Mario Sports Mix Mario Strikers Charged Mario Super Sluggers Marvel and Capcom vs Super Smash Bros Metal Slug Anthology Metroid Prime 1 New Play Control Metroid Prime 2 Dark Echoes New Play Control Metroid Prime 3 Corruption Metroid Other M Metroid Prime Trilogy Mi Villano Favorito Monster Hunter Tri Mortal Kombat Armageddon Muramasa The Demon Blade Need For Speed Carbon Need for Speed ProStreet Need For Speed The Run Need for Speed Undercover New Super Mario Bros WII 1 New Super Mario Bros WII 2 The Next Levels Newer Super Mario World U Pac-Man Party Pandoras Tower Penguins Of Madagascar Pequeños Invasores PES 2013 Pokemon Battle Revolution PokePark Wii 1 Pikachu's Adventure Pokepark Wii 2 Power Rangers Samurai Prince Of Persia The Forgotten Sands Project Zero 2 WII Edition Puccas Race For Kisses Punch Out Rayman Origins Ready 2 Rumble Resident Evil 4 Wii Edition Resident Evil Archives Resident Evil Archives Zero Resident Evil Darkside Chronicles Resident Evil The Umbrella Chronicles Rompe Ralph Silent Hill Shattered Memories Sniper Elite Samurai Shodown Anthology Scooby Doo And The Spooky Swamp Sengoku Basara Samurai Heroes Skylanders Trap Team Sonic And The Black Knight Sonic and the Secrets Rings Sonic y los Anillos Secretos Sonic Colours Sonic Unleashed Soulcalibur Legends Spider-Man Edge Of Time Spider-Man Shattered Dimensions Spider-Man Web of Shadows Super Mario All Stars Super Mario Galaxy 1 Super Mario Galaxy 2 Super Paper Mario Super Smash Bros. Brawl Tales Of Graces Tatsunoko VS Capcom Ultimate All Star Teenage Mutant Ninja Turtles) Tenchu Shadow Assassins Tetris Party Deluxe The Amazing Spiderman The Conduit 1 The Conduit 2 The Dog Island The House Of The Dead Overkill The Last Story The Legend of Zelda Skyward Sword The Legend of Zelda Twilight Princess Tom Clancys Ghost Recon Tom Clancys H.A.W.X 2 The Sims 3 The Simpsons Game Top Spin 4 Toy Story 3 Toy Story Mania Transformers Prime The Game Transformers Revenge Of The Fallen Transformers The Game Virtua Tennis 4 Volver al Futuro Wario Land Shake It Wario Ware Smooth Moves Wii Sports Wii Sports Resort Wiimms Mario Kart Fun 2016-07 v1 Wreck It Ralph WWE Smackdown vs Raw 2011 Worms A Space Oddity Xenoblade Chronicles MUCHOS JUEGOS MAS DISPONIBLES EN STOCK PERMANENTE SIEMPRE DEMIAN DE BERAZATEGUI.
Ver aviso
Argentina (Todas las ciudades)
Nintendo 2ds Xl Flasheada + 81 Juegos + Cargador New nintendo 2ds xl en perfectas condiciones. Poco uso. Está flasheada e incluye la tarjeta micro SD con 81 juegos instalados y su cargador. Los juegos que tengo son: Yoshi new island, Wario ware gold, Super Mario maker 3ds, New super Mario Bros 2 gold edition, Mario party the top 100, Mario & Luigi paper jam, Mario sports superstars, Mario & Luigi dreamteam, Mario & Sonic ar the Río 2016 olympic games, Mario & Sonic en los juegos olímpicos London 2012, Captain Toad treasure tracker, Yoshi's Wooly world, Donkey Kong country returns 3D, Luigi's mansion dark moon, Mario & Luigi superstar saga + Bowser's Minions, Mario golf world tour, Mario tennis open, Mario party island tour, Mario party star rush, Mini Mario & Friends amiibo challenge, Super Mario 3D land, Super smash bros, Ultimate nes remix, Garfield kart, Starfox 64 3D, Mario kart 7, Need for speed run, Asphalt 3D, Farming simulator 18, Cars 2, Hot wheels world's best driver, Pes 2013, Fifa 15, Nikelodeon teenage mutant ninja turtles, Miitopia, Fantasy life, Aviones equipo de rescate, Madden football, Nintendogs + Cats, The trash pack, The legend of Zelda a link of between worlds, Detective Pikachu, Tank troopers, Kirby triple deluxe, Kirby planet robotob, Team kirby clash deluxe, Super monkey ball 3D, Styles savvy fashion forward, Sonic Lost world, Sushi striker the way of sushi do, Puzzler world 2013, Scooby and Looney tunes cartoon universe aventure, Sonic boom fuego y hielo, Sonic generations, Monster hunter 4 ultimate, Chibi robo zip lash, Lego jurassic world, Wipeout, Cave story 3D, Pocket card jockey, Picross 3D round 2, Professor Layton and the miracle mask, Pilotwings resort, Flipnote studio 3D, Alien chaos 3D, Fire emblem awakening, Dualpensports, Rainbow pocket, Angry birds star wars, Cooking mama sweet shop, Animal crossing happy home designer, Animal crossing, Cut the rope triple treat, Hey pikmin, Hyrule warriors legends, Futurudium, Jaws ultimate predator, Imagine collection. Debe retirar por Vicente López. No hago envíos.
Ver aviso

Argentina
Wii sin chipear usada como nueva con 2 controles + accesorios (Volante,Raqueta de tenis con luz,Palo de golf y Bat de baseball) + Juegos (Mario Power Tenis,Lego Star Wars The complete saga,Legends of Zelda,Just Dance 2014,Cars 2,Epic Mickey 2 The power of two,Lego Piratas del Caribe,Speed Racer
Ver aviso

Argentina
Wii sin chipear usada como nueva con 2 controles y 2 nunchuks + Juegos (Mario Power Tenis,Lego Star Wars The complete saga,Legends of Zelda,Just Dance 2014,Cars 2,Epic Mickey 2 The power of two,Lego Piratas del Caribe,Speed Racer
Ver aviso

Argentina
Vendo NINTENDO Wii versión negra, con caja y Manual originales, más accesorios y 22 juegos. Está "chipeada", con lo cual puede leer copias de juegos y también los originales. Poco uso y excelente estado. Contiene: -          Disco original para reinstalación y leer juegos originales únicamente -          Base y sensor de movimientos -          2 mandos con fundas -          2 Wii MotionPlus -          2 Nunchuk -          Family Pack de 15 elementos -          Volante para juegos de Carrera -          Guitarra para Wii para los juegos de rock -          Wii Fit Plus + juego Original   Y los siguientes juegos: Guitar Hero III Legends of Rock, Speed Racer, Hot Wheels, X Men Destiny, Super Mario Galaxy, Mario & Sonic at the Olympic Games, Namco Museum Remix, We Ski & Snowboard, Ben 10 Cosmic Destruction, Super Hero Squad, Lego Stars Wars The Complete Saga, Crash Mind Over Mutant, Disney Universe, Circus Star, Skate.It, Stars Wars The Clone Wars, Active, Epic Mickey, Winter Sports 3, Sonic and the Secret of Rings, Club Penguin Game Day, Sport Resort. Vendo Nintendo Wii Versión Negra $
$ 4,30
Ver aviso